Latest ryan hollas News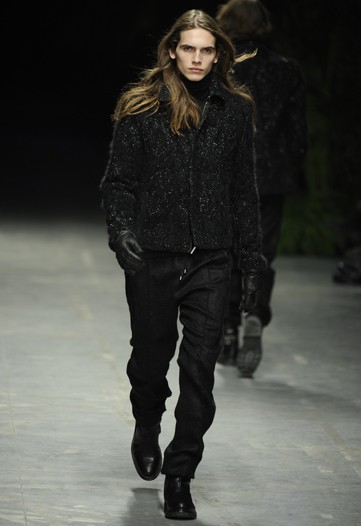 Wrapping up the first day of Milan Fashion Week, it looks like the color black is here to stay. The latest from Costume National Homme seems to find solace in the gloomy color. Seeking to undercut the seriousness of all suiting, the label turns to semi-relaxed silhouettes, drawstring trousers and knit components. The ...
Being in the final leg of the fall season, 10 Men achieves perfect timing with their early look at spring 2010. With the main players in toll, including everyone from Raf Simons to Givenchy, 10 Men fashion editor Hector Castro teams up once more with photographer Mark Pillai for a dynamic editorial that includes a large ...
Ryan Hollas, Reuben Esser and Max Barreau come together for an editorial entitled "Black Hole Sun". Photographed by Joachim Mueller Ruchholtz and styled by Anders Sølvsten Thomsen, the trio make for an angst-ridden bunch outfitted in the latest knits from Kim Choon-Wilkins, Ioannis Dimitrousis, Asger Juel ...